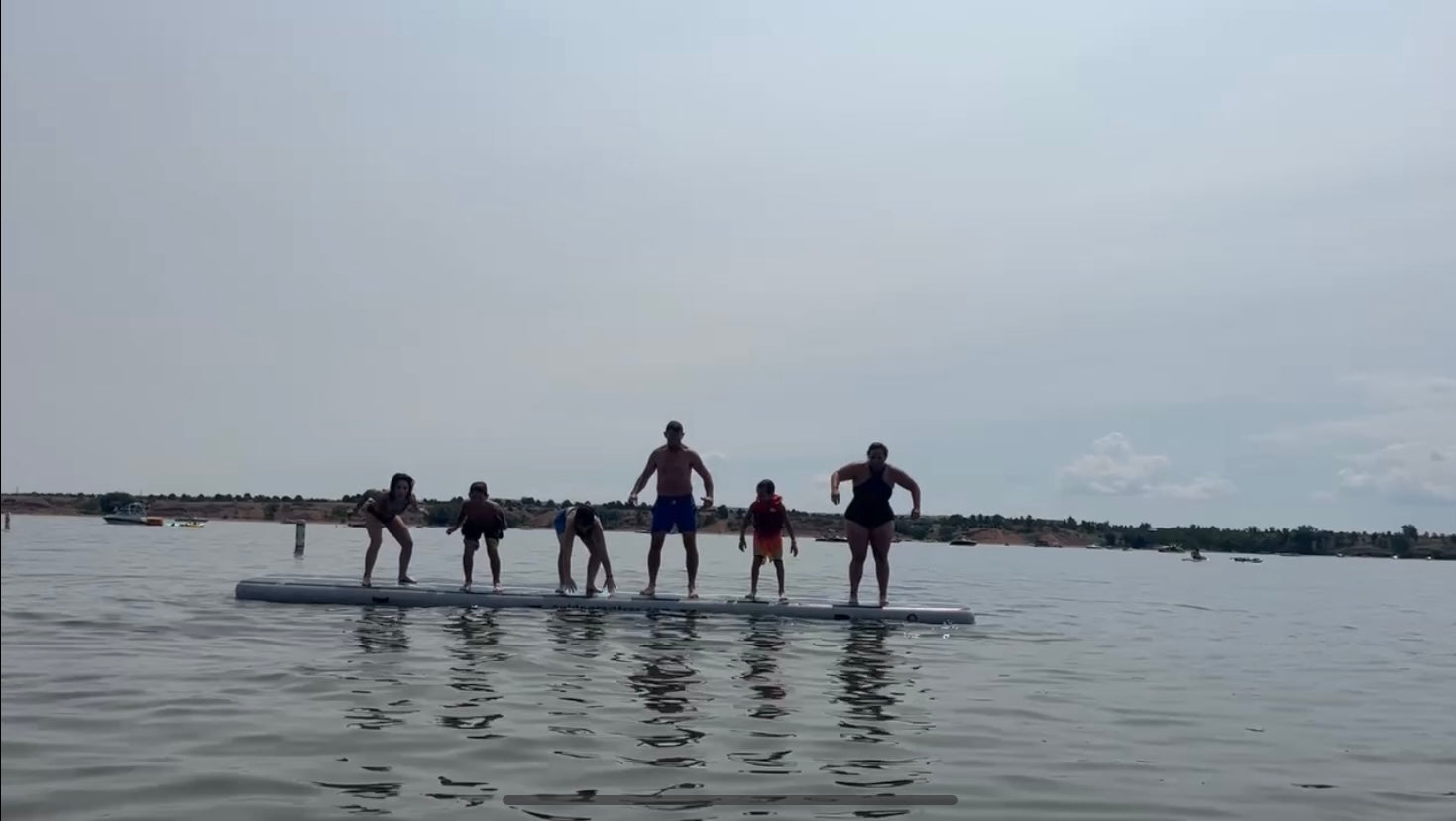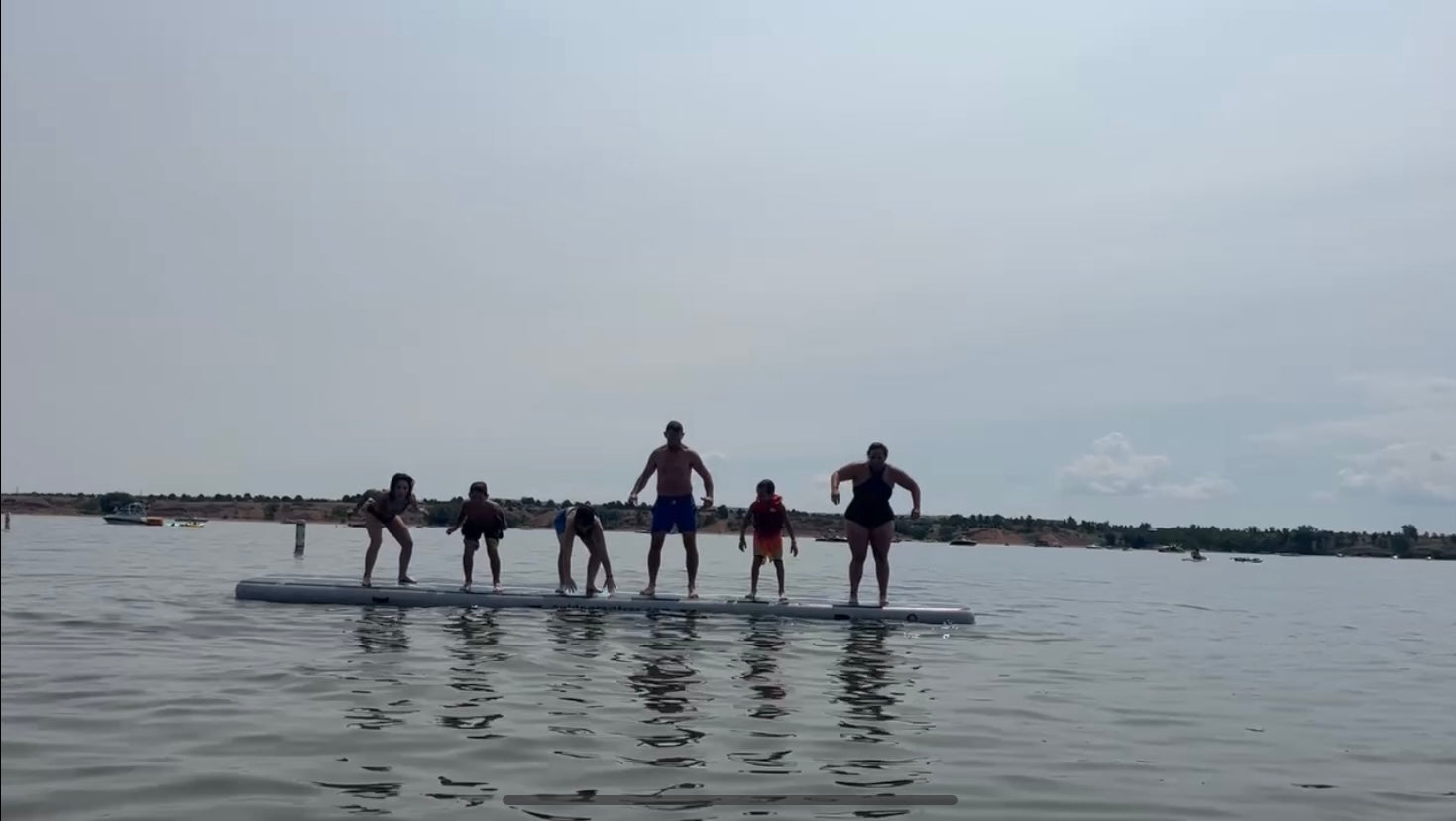 Adventure Board™ 23′
Elevate your play to epic proportions with the 23' Adventure Board™ – the pinnacle of multi-use backyard and adventure equipment.
The 23' Adventure Board™ is a colossal, four-season, all-terrain powerhouse that stands as a testament to unparalleled versatility and boundless potential.
Weighing in at 65 lbs, this Adventure Board™ is a magnificent board, transforming any lake or backyard into an adrenaline-packed playground. Experience the thrill of a slip-n-slide like never before, conquer the waters with stability akin to a temporary dock, and effortlessly paddle with the grace of a SUP or raft. Anchor, float, tumble, trick, and slide – this board does it all. Even snowy days become opportunities for boundless adventure as you unleash the gigantic snow slide for hours of unforgettable fun.
Gather your neighbors, friends, and grandkids – the 23' Adventure Board™ beckons you to the lake or backyard for a day filled with extraordinary memories. 
One board. Infinite uses.
Specs: 23' x 40'' x 8'' / 10'' x 10'' x 45'' rolled up
Material: UV protected double layer fusion drop stitch
Includes: 23' Adventure Board™, electric pump, carrying bag, patch kit
Load Capacity:
Ground: 10′ – 1000 lbs / 16′ – 2000 lbs / 23′ – 3000 lbs
Water: 10′ – 750 lbs / 16′ – 1,500 lbs / 23′ – 2,250 lbs
WHAT SETS THE ADVENTURE BOARD APART?
- 100% satisfaction
- Accessible; one-on-one direct access to owner/creators
- Designed in the USA
- Built to last - 5 year warranty.
- One product. Endless uses.