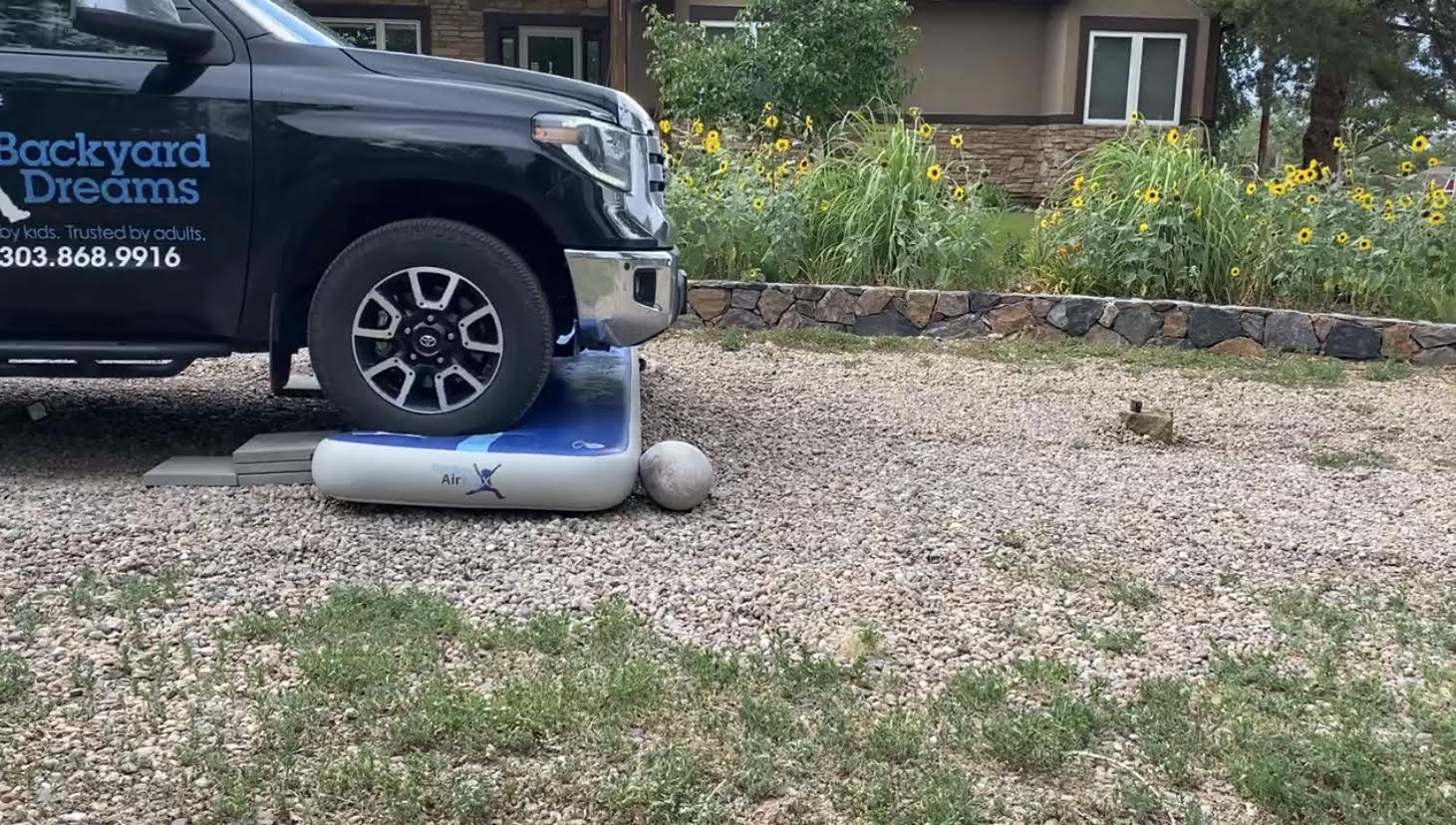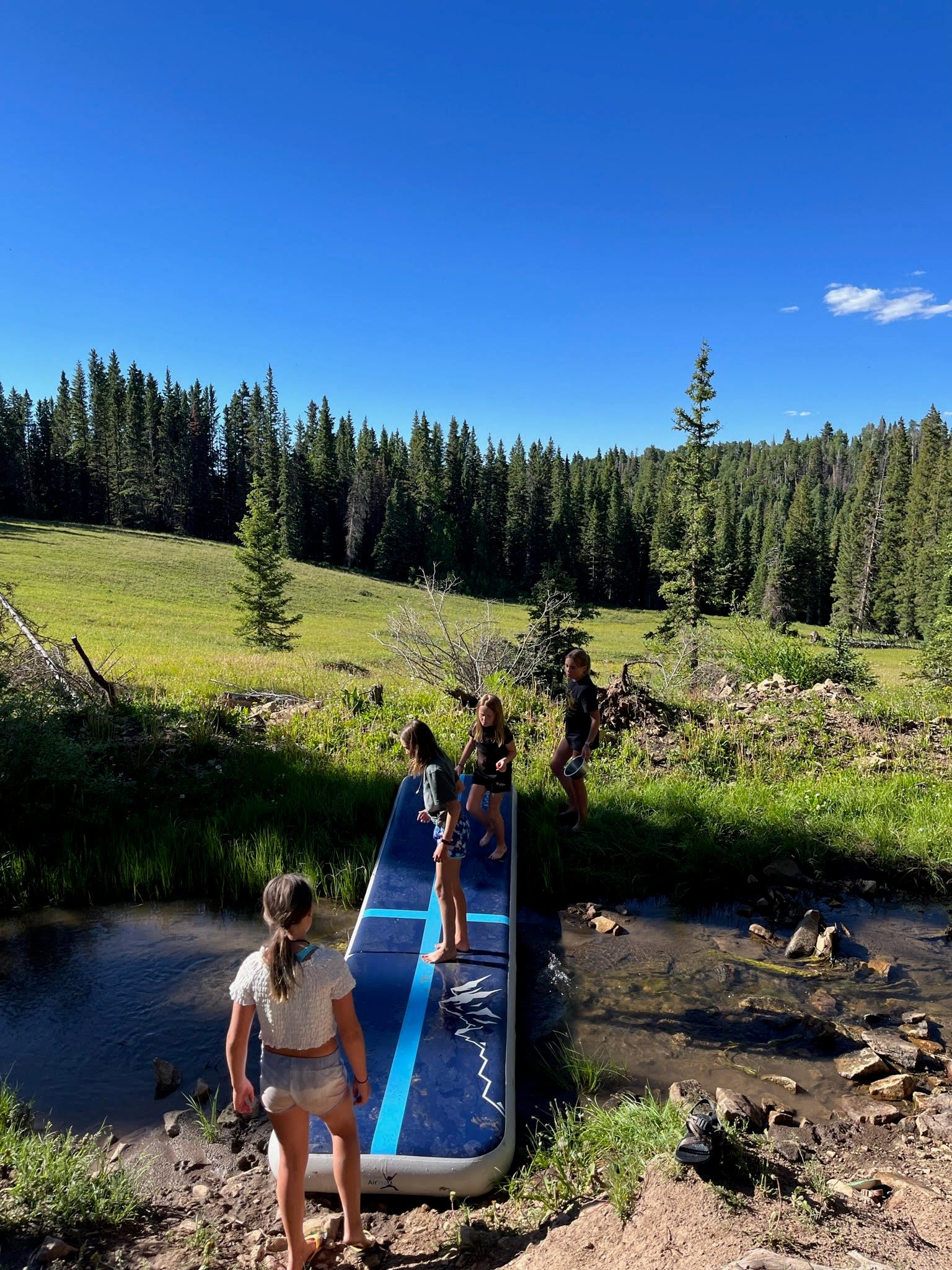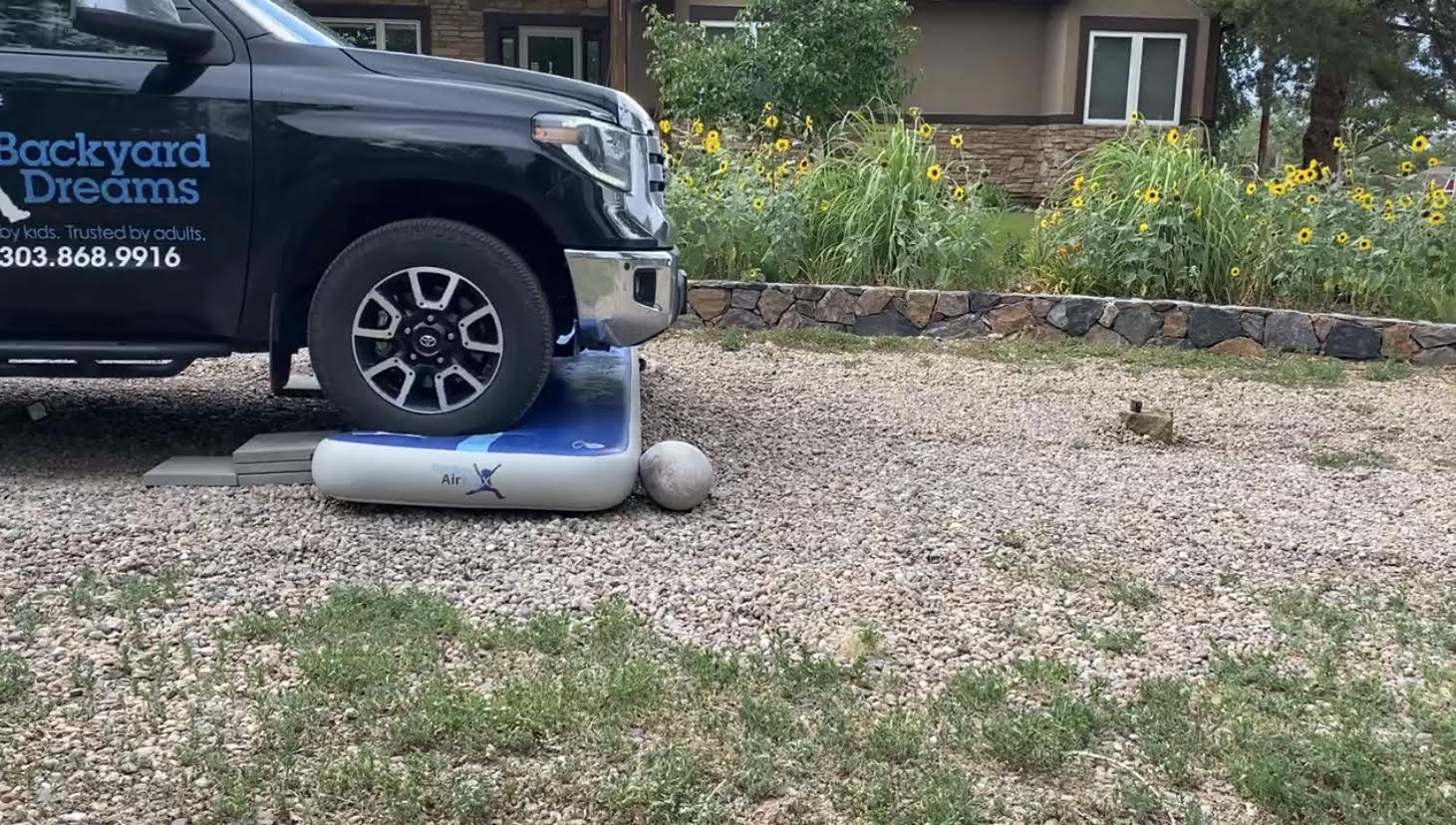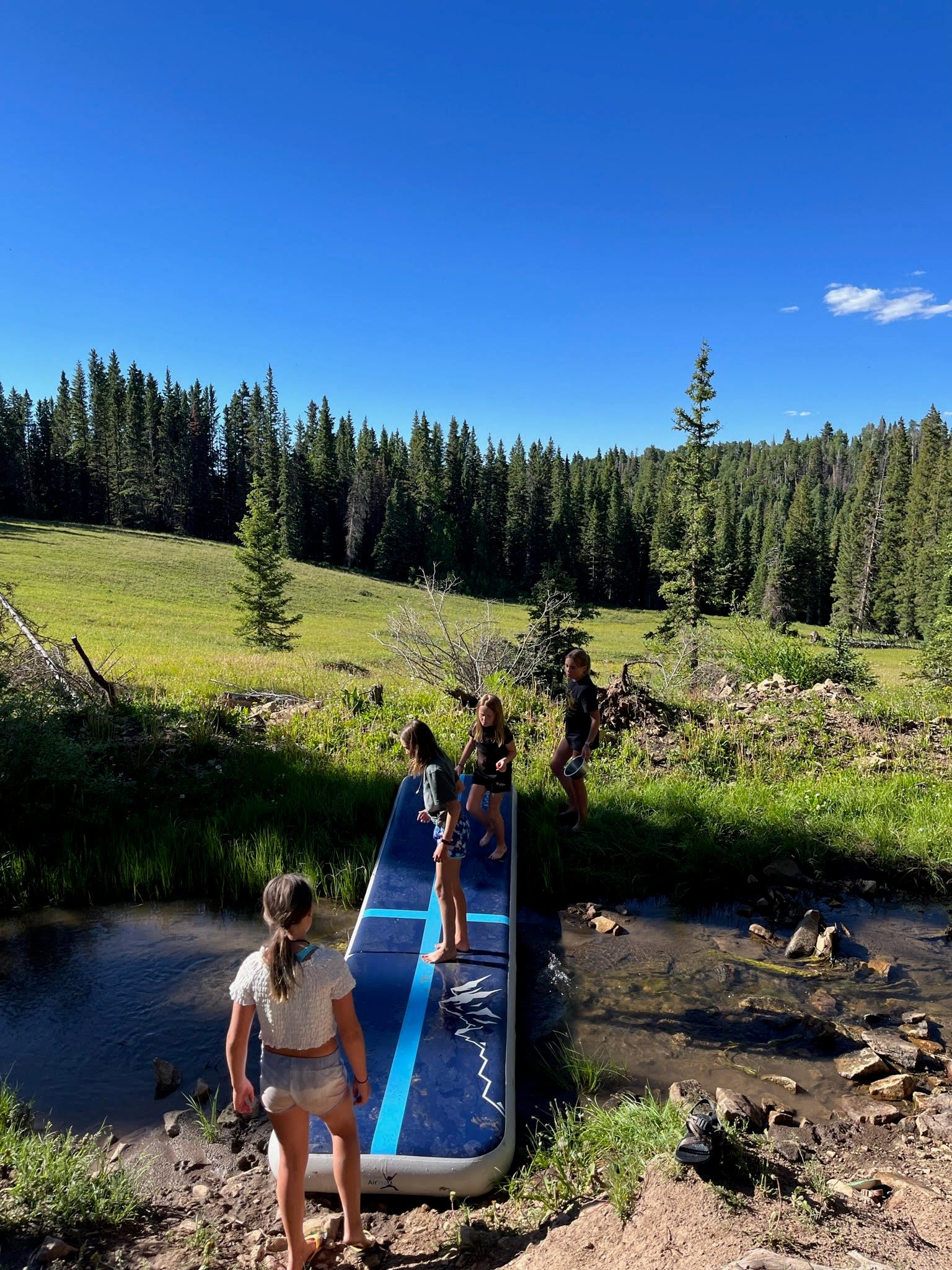 Adventure Board™ 16′
Elevate your outdoor escapades with the 16' Adventure Board™ - where limitless play awaits.
Behold the epitome of multi-use backyard and adventure equipment. The 16' Adventure Board™ seamlessly fuses the rugged durability of a river SUP with the dynamic bounce and rebound of an air track. What emerges is a four-season, all-terrain platform of fun, boasting unparalleled versatility and infinite potential.
Weighing in at 50 lbs, the 16' Adventure Board™ takes versatility to new heights. Offering exceptional stability, it becomes your go-to for fishing, paddling, and leisurely floating. It is the perfect length for a shoreside waterslide extravaganza. Secure a cooler, rally your besties, and embark on a memorable river float. Utilize it as a temporary dock or, when winter arrives, prop it in the backyard for an insta-snowhill/snowslide. And that's not all – toss it into your backyard for slip-n-slide or tumble party, unlocking a realm of endless possibilities.
The most versatile of its class, 16' Adventure Board™ is a gateway to boundless adventures across every season and terrain. 
One board. Infinite uses.
Elevate the way you play with the 16' Adventure Board™ – where the only limit is the edge of your imagination!
Specs: 16' x 40'' x 8'' / 9'' x 9'' x 45'' rolled up
Material: UV protected double layer fusion drop stitch
Includes: 16' Adventure Board™, electric pump, carrying bag, patch kit

Load Capacity:
Ground: 10′ – 1000 lbs / 16′ – 2000 lbs / 23′ – 3000 lbs
Water: 10′ – 750 lbs / 16′ – 1,500 lbs / 23′ – 2,250 lbs
WHAT SETS THE ADVENTURE BOARD APART?
- 100% satisfaction
- Accessible; one-on-one direct access to owner/creators
- Designed in the USA
- Built to last - 5 year warranty.
- One product. Endless uses.