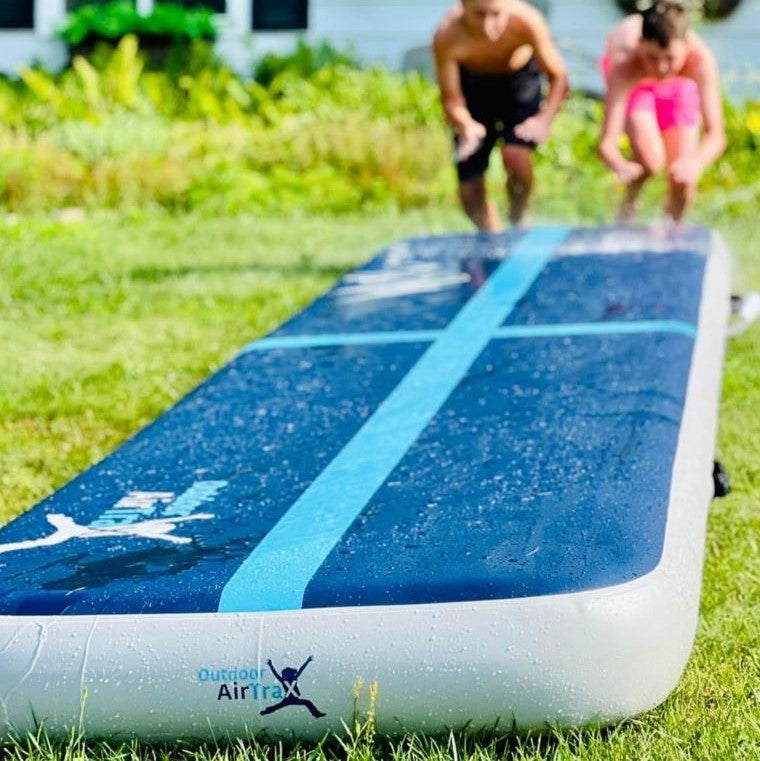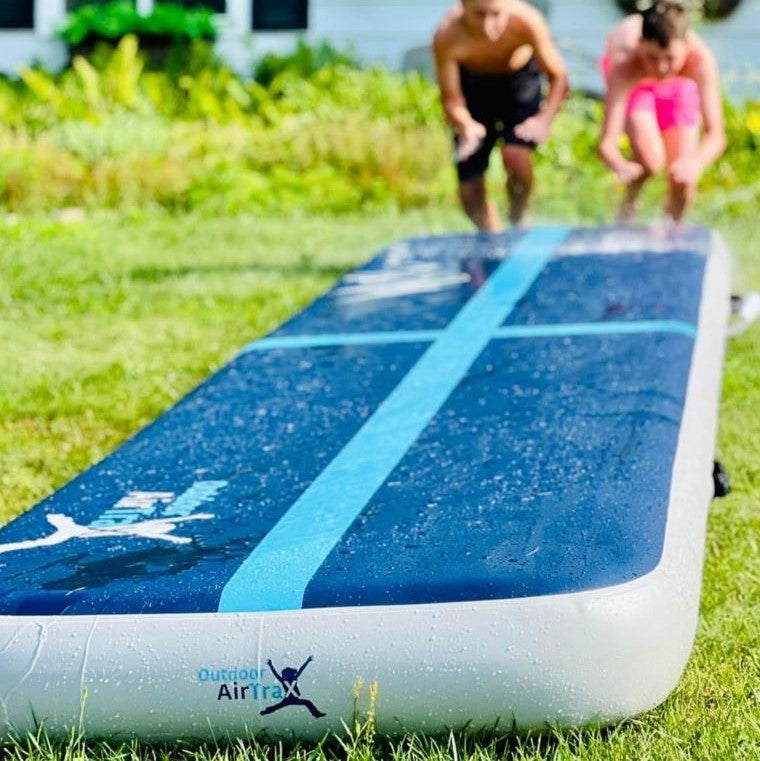 Adventure Board™ 10′
Transform your outdoor adventures with the 10' Adventure Board™ - where play knows no bounds.
Elevate the way you play with the ultimate multi-use backyard and adventure equipment. Crafted to perfection, the 10' Adventure Board seamlessly merges the rugged durability of a river SUP with the playful bounce and rebound of an air track. The result? A four-season, all-terrain powerhouse that defies limits and redefines versatility.
At a mere 35lbs, the Adventure Board™ stands out as the easiest to transport, ensuring that wherever your imagination takes you, the board effortlessly follows. Discover unparalleled stability as you fish, paddle, float, and more. Watch as kids unleash their creativity, rebounding and tricking at the lake shore, or tie it to your raft for a floating dock experience. Paddle down rivers, float on serene lakes, or turn it into a sled for snowy adventures – the possibilities are as boundless as your imagination.
The 10' Adventure Board™ is not just a piece of equipment; it's an invitation to embrace all seasons, terrains, and the spirit of unbridled play. With infinite uses, this inflatable board exists to inspire and accompany you on every adventure.
Elevate the way you play with the 10' Adventure Board™ – where the only limit is the edge of your imagination!
One Board. Infinite Uses.
Specs: 10' x 40'' x 8''/ 8'' x 8'' x 45'' rolled up
Material: UV protected double layer fusion drop stitch
Includes: 10' Adventure Board™, hand pump, carrying bag, & patch kit
Load Capacity:
Ground: 10′ – 1000 lbs / 16′ – 2000 lbs / 23′ – 3000 lbs
Water: 10′ – 750 lbs / 16′ – 1,500 lbs / 23′ – 2,250 lbs 
Optional Add On: 
$119 SHARK II Electric Sup Pump
- Super speed up to 20 PSI
- Top rated in SUP communities
- Automatic shut-off
- Simplify deflation
- Compact and easy to use
WHAT SETS THE ADVENTURE BOARD APART?
- 100% satisfaction
- Accessible; one-on-one direct access to owner/creators
- Designed in the USA
- Built to last - 5 year warranty.
- One product. Endless uses.